I'm feeling like these seasonal guides keep getting longer and longer.  I hope it's to your benefit and not annoying! There is just so much to enjoy right now. Fruit is still making a good appearance as are all of the vegetables and you can't forget the big, busty, ripe tomatoes right now!  This time of year I love making a big batch of marinara to store up for the winter. I also serve this One-Pan Farro with Tomatoes, Sausage, and Kale  frequently for a quick dinner and a big bowl of apples once again graces our kitchen island.
Though I've given you plenty of ideas below for recipes, I also wanted to add a few end of harvest ideas for you.  Just pick one of the ingredients listed above and find a way to store it up for a mid-winter celebration.  This year try shucking a lot of corn to freeze for winter meals, or make your own jam (this maple vanilla apricot jam is a little taste of heaven), can some peaches in this honey simple syrup (one of my favorite things to enjoy mid winter), or try your hand at pickling – this strawberry pickled radish recipe is fun and I always make at least one batch of these pickled vegetables every year.
I look forward to seeing what all of you are making this harvest season.  Don't forget to tag your seasonal food photos with #eatseasonal!
Apples
Salmon with Apple, Cucumber, Avocado Salsa (pictured above)
Sweet Potato, Apple, Cranberry Saute with Hazelnuts
Maple Cashew Baked Apples by Cookin' Canuck
Beet Apple Lemon Juice by Project Domestication
Blackberries
Triple Berry Coffee Cake with Walnut Streusel
Almond Torte with Blackberries
Arugula Salad with Blackberries and Chèvre by Cafe Johnsonia
Blackberry Ginger Smash by The Lemon Bowl
Blackberry and Almond Coffee Cake by Floating Kitchen
Broccoli
Roasted and Charred Broccoli with Pasta (vegan)
Roasted Broccoli Stuffed Shells (pictured above)
Slow Cooker Cheesy Broccoli and Chicken with 3 grains
Cheesy Baked Quinoa with Chicken and Broccoli
Cabbage
Thai Chicken Cabbage Wraps with Peanut Sauce by Floating Kitchen
Lean Grilled Hamburgers with Hot Sauce Cabbage Slaw by Cookin' Canuck
Asian Cabbage Slaw with Mint and Scallions by The Lemon Bowl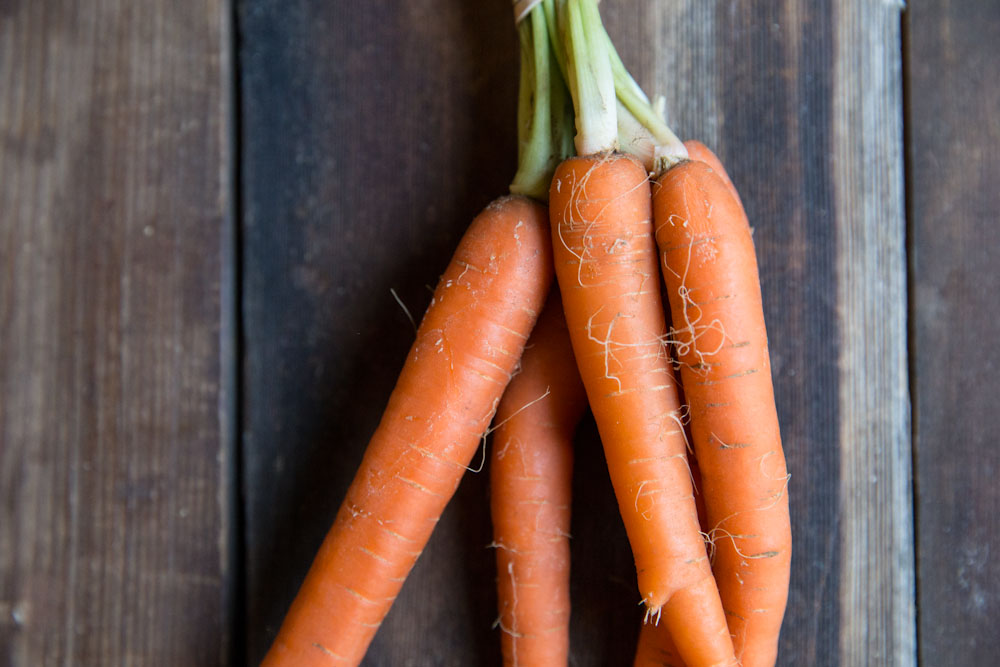 Carrots
Butternut Squash, Carrot and Orange Soup
Spanish Carrots with Fennel and Toasted Hazelnuts
Creamy Carrot Soup with Crispy Chickpeas (dairy-free)
Carrot Cake Cookies (vegan and gluten free)
Cauliflower
Quinoa Crusted Cauliflower Steaks
Cauliflower Couscous Greek Salad
Chilies
Slow Cooked Chicken with Roasted New Mexico Green Chilies
Green Chili Cream Cheese for Bagels by Project Domestication
Corn
Fresh Corn Cakes with Pulled Pork and Cherries
Sweet Potato Black Bean and Corn Salad (pictured above)
Farro Risotto with Squash and Corn
Cucumbers
Greek Yogurt Cucumber Salad Dressing
Cucumber and Chickpea Salad with Creamy Za'ahtar Dressing by Project Domestication
Quick Refrigerator Pickles by Mountain Mama Cooks
Eggplant
Eggplant Rollatini with Pancetta and Spinach by Kitchen Confidante
Quinoa Crusted Eggplant Parmesan by Kitchen Confidante
Grilled Eggplant with Corn Chimichurri by Kitchen Confidante
Grilled Eggplant Parmesan Stacks by Flavor the Moments
Ratatouille Polenta Stacks by Project Domestication
Fennel
Spanish Carrots with Fennel and Toasted Hazelnuts
Fava Bean and Fennel Risotto with Sautéed Radicchio (pictured above)
Chickpea and Butternut Squash Soup with Fennel
Grapes
Roasted Chicken and Grapes over Polenta
Roasted Grape and Walnut Rice Pilaf
Chicken Salad with Grapes and Almonds
Green Beans
Roasted Pork Chops with Peaches and Green Beans
Curry Chicken with Green Beans
Green Bean Side Dish with Feta and Pecans
Easy Green Bean Salad by Simple Bites
Melons
Baked Salmon with Watermelon and Tomato Salad
Watermelon Wedge Salad with Basil Goat Cheese and Almonds (pictured above)
Melon Caprese Skewers with Herb Oil by Floating Kitchen
Parsnips
Chicken and Root Vegetable Pot Pie
Parsnip Apple Soup by Kitchen Confidante
Sweet Potato, Turnip, Parsnip Latkes by Kitchen Confidante
Roasted Carrots Parsnips and Turnips with Thyme by Project Domestication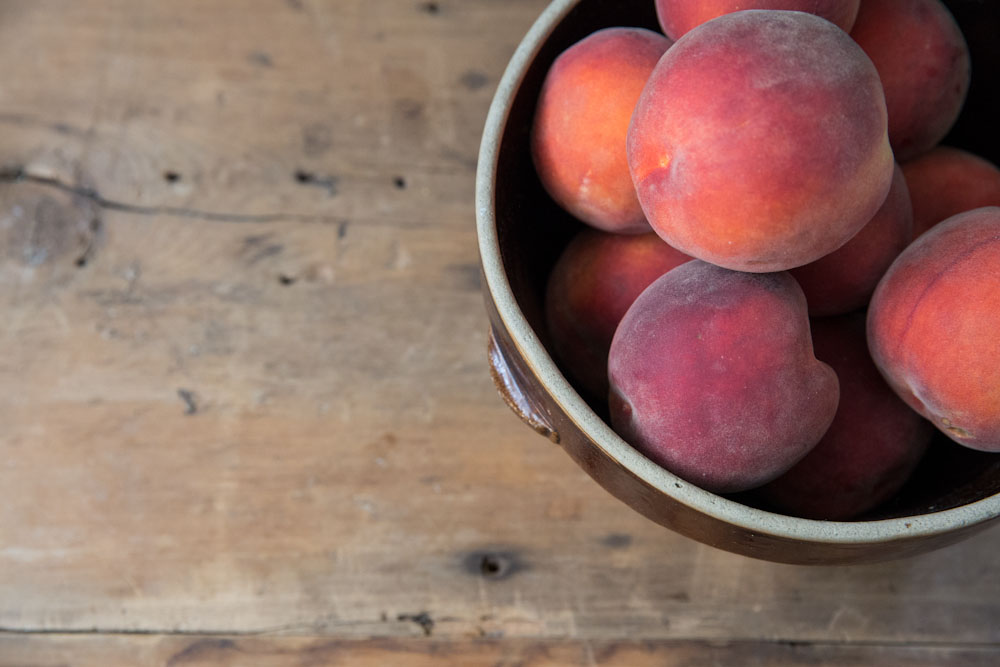 Peaches
Coconut Macaroon Filled Peaches
Canned Peaches with Honey Simple Syrup
Peach Buckle (similar to coffee cake)
Roasted Pork Chops with Peaches and Green Beans
Butterscotch Peach Ice Cream Sandwiches
Pears
Mashed Rutabaga with Ginger Roasted Pears
Chopped Salad with Tomato, Avocado and Pear
Peppers
Roasted Red Pepper Sauce with Cashews
Egg Muffins with Peppers, Kale and Cheddar
Spanish Romesco Sauce (pictured above)
Roasted Cauliflower and Farro with Red Pepper Sauce
Pumpkins
Pumpkin Oatmeal Chocolate Chip Cookies
Pumpkin Bread with Maple Icing (pictured above)
Potatoes
Yukon Gold Potato and Leek Soup with Sorrel
Potato Gnocchi (step-by-step guide)
Boiled Potatoes with Olive Oil, Basil and Mint by Cookin' Canuck
Polenta Crusted Roasted Potatoes and Rosemary Hashbrowns by Simple Bites
Maple Bacon Red Potato Salad by Flavor the Moments
Radicchio
Fava Bean and Fennel Risotto with Sautéed Radicchio
Spaghetti with Radicchio and Chèvre by Cafe Johnsonia
Radishes
Chicken Gyro Bowls with Radishes
Farro Pesto Salad with Edamame and Radishes
Radishes with Vegan Coconut Butter by Cafe Johnsonia
Raspberries
Raspberry Apricot Galette (pictured above)
Beet Banana Raspberry Smoothie
Raspberry Coffee Streusel Muffins by Floating Kitchen
Summer Squash
Savory and Sweet Summer Squash Custard
Farro Risotto with Squash and Corn
Summer Squash Gratin by Project Domestication
Tomatoes
One-Pan Farro with Tomatoes, Sausage, and Kale
Marinara Sauce for Canning (pictured above)
Strawberry Tomato Dessert Sauce
Zucchini
Greek and Italian Zucchini Noodle Salads
Zucchini Chocolate Chip Cookies
Zucchini Noodle Salad with Spicy Peanut Sauce
Quinoa Primavera with Zucchini