Boulder, Utah is a Southern Utah destination we've enjoyed for years partly because of its natural beauty and partly because of the food served in this tiny town. On our most recent visit we were primarily at Boulder Mountain Guest Ranch and Sweetwater Kitchen.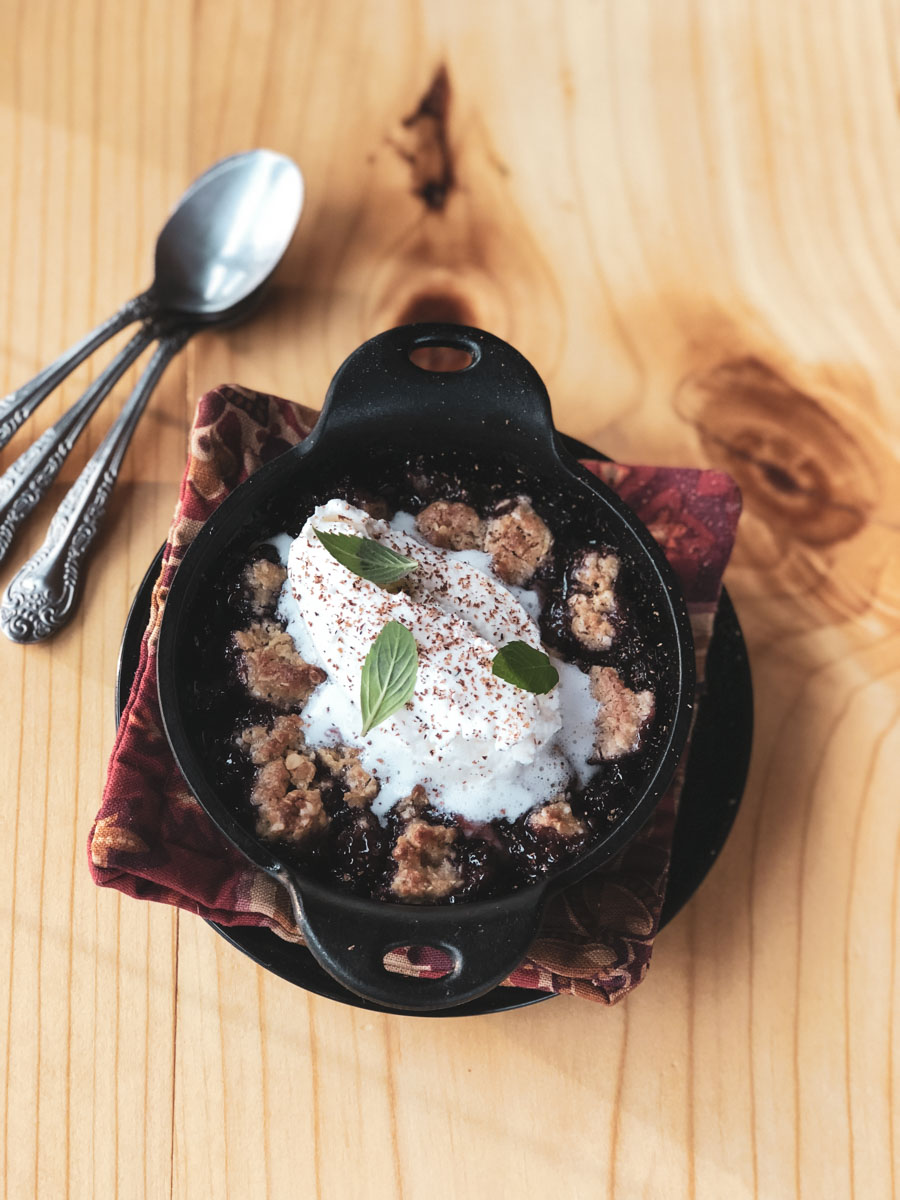 It used to be that one renown restaurant drew in all the crowds to dine off the land in Boulder but now there are several restaurants in Boulder proudly serving fresh food grown nearby or, in Sweetwater's case, a stones throw from the restaurant.  How fun is it that you can come to such a small town and have options for such high quality food!
On this trip to Boulder we camped one night then stayed at Boulder Mountain Guest Ranch for a night.  It was nice to have both experiences (especially with young kids).  At Boulder Mountain Guest Ranch there are several options for lodging from the main lodge (where Sweetwater Kitchen overlooks their garden space) to Teepees, and private cabins.
We enjoyed the location of Boulder Mountain Guest Ranch in that we could choose to hop in the car and go into Escalante National Monument to hike or we could go back into town for anything we needed.  It felt secluded but also nearby to everything we wanted to explore.
They also have several hikes on their land, including one peaceful 30 minute walk to a waterfall.  So if you wanted to park your car for the weekend and just enjoy their location, that's totally doable as well.
We dined at Sweetwater Kitchen for dinner in the evening and then had their continental breakfast in the morning. Our dinner was especially memorable.  We sat outside on their covered patio during a monsoon evening rain storm nibbling on focaccia bread slathered in basil butter, warm bites of polenta fries dipped in ketchup, perfectly crispy fried chicken and their oh-so-conforting veggie packed enchiladas.  The rain wrapped up right as we started to enjoy our dessert so we had a grand finale of rainbows and juicy strawberry cobbler.
For our morning at Sweetwater Kitchen we put in our dining cards for their continental breakfast. One off the many bonuses of staying at the Ranch is enjoying their complimentary breakfast.  We had a relaxing morning meal sipping our coffee as their hummingbirds put on quite the show. Their continental breakfast consists of house-made granola, fresh-from-the-oven muffins, farm fresh eggs, and toast made from their luxurious herbed focaccia. It was a continental feast!
Boulder proved to be as dreamy as ever and our experience at Sweetwater Kitchen with hummingbirds, feasts, and rainbows will go unmatched I'm sure. If you haven't had the chance to visit Boulder, you must experience the magic there for yourself!
Kid Friendly hikes around Boulder
Walking along the Escalante River or Deer Creek on the Burr Trail Road
Check out the short slot canyon about 11 miles drive in on the Burr Trail (leave by the Burr Trail Outpost)
Lower Calf Creek Falls (maybe better for older kids but has a beautiful waterfall at the end)
More things to do near Boulder, Utah
Take a scenic drive on Hells Backbone, Highway 12 or the Burr Trail
Go into town for coffee at Burr Trail Outpost
Visit the Anasazi State Park Museum and learn about the Indians who once resided here
Explore the Hoodoos at Devils Garden
Dine at Hells Backbone GRill
Also, many years ago I did a full write up on a 4 day adventure through undiscovered towns in Utah, check out the full post for more adventures in the area.