Ya'll, this Wheat Berry Salad is soo good! I could hardly wait to share it with you. It has so many amazing flavors with the bacon, sun dried cherries, toasted pecans, and shallots. If you've never tried
wheat berries
before I implore you to give them a shot. They have a very fun crunchy texture and take on much of the flavor of the other ingredients around them, plus they are a healthy grain, high in dietary fiber.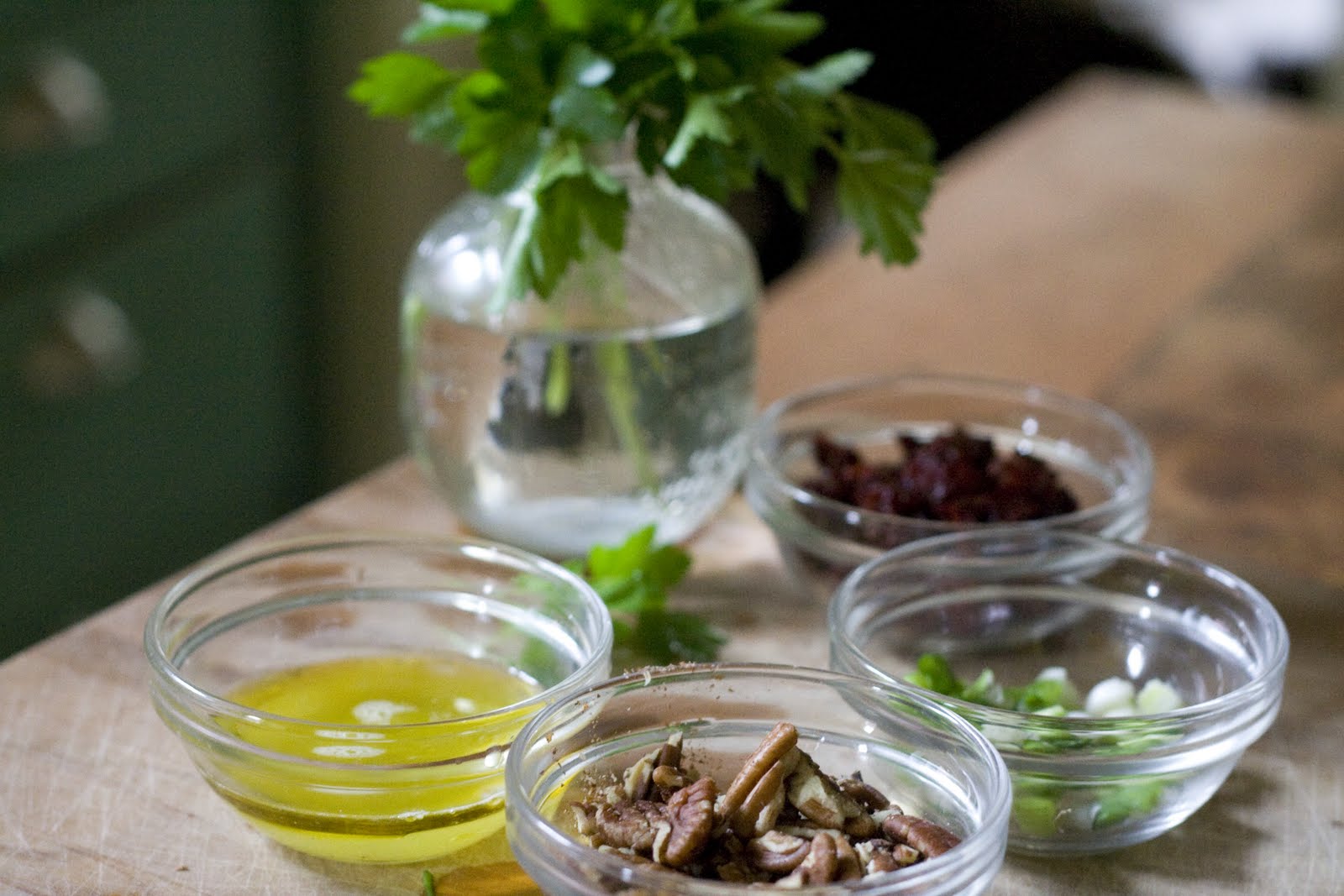 I made this salad first for a light dinner for Josh and I, and was shocked when not only did I love it but he loved it as well. Maybe it was the bacon. Either way, its great to find a healthy recipe that we both enjoy. I have made it several times since and most recently made it for a wedding shower that I threw for a dear friend. I'll be sharing the rest of the recipes from the shower later this week so stay tuned!
Wheat Berry Salad with Bacon and and Sun-dried Cherries
INGREDIENTS
1 cup wheat berries
Kosher salt and black pepper
1/2 cup pecan halves
3 slices bacon (omit for a vegan version)
1/2 cup dried cherries
1/3 cup fresh flat-leaf parsley
2 shallots, thinly sliced (or green onions)
2 tablespoons extra-virgin olive oil
2 tablespoons fresh lemon juice
DIRECTIONS
In a large saucepan, combine the wheat berries, 4 cups water, and 1 teaspoon salt and bring to a boil. Cook until tender but still slightly chewy, 50 to 60 minutes. Drain and rinse with cold water to cool. Transfer to a large bowl.
Meanwhile, heat oven to 350° F. Spread the pecans on a rimmed baking sheet and bake, tossing occasionally, until fragrant and toasted, 6 to 8 minutes. Let cool, then roughly chop.
Meanwhile, cook the bacon in a large skillet over medium-high heat until crisp, 6 to 8 minutes. Transfer to a paper towel-lined plate. When cool, crumble and add to the wheat berries, along with the pecans, cherries, parsley, shallots, oil, lemon juice, and ¼ teaspoon each salt and pepper. Stir gently to combine.