While in Arkansas, we prolonged our trip a couple of days so that we could visit one of my bridesmaids and a very special friend who lives in Little Rock, Arkansas. We were able to stay with her and her husband and get a little taste of their life, and enjoy their sweet company.
As much as I love Utah, it does feel nice to be back in the South for a while. I love that during this season you hear more about football and hunting than almost anything else. I love hearing Southern accents, some so amazing that I have no idea what the person just said. Something about the tone of the South that just makes you relax, overwhelmed with peace.
Ashley, made us an amazing dinner, which we ate ever bite of (sorry Ash for not leaving any leftovers for you!). She made a dish that I grew up eating, Chicken Spaghetti, a taste of home for me. And for dessert she made a recipe from her sister in law's new food blog- check it out at Rachael's Recipe's.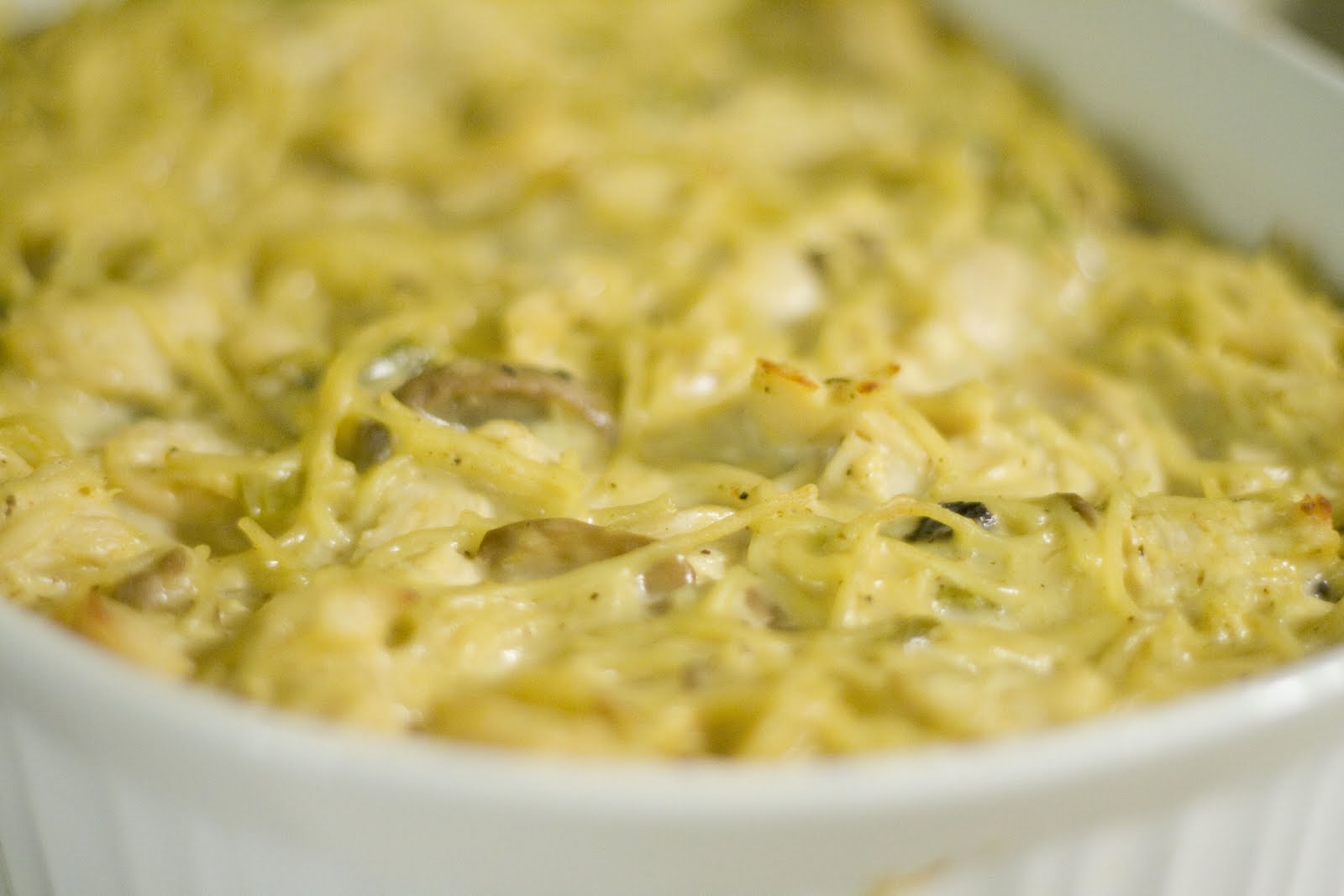 Hope you enjoy this special Southern meal.
Chicken Spaghetti
from Under the Mushroom
INGREDIENTS
3-4 Chicken breasts or (1 5lb stewing hen)
1 onion, quartered
2 garlic cloves
2 bay leaves
1 stick of butter
2 onions, chopped
2 green peppers, chopped
2 garlic cloves, minced
1 lb. mushrooms thinly sliced
2 cans tomato juice
1/2 cup stuffed olives
1/2 cup pimentos
3 T chili powder
Salt and Pepper to taste
1 lb vermicelli spaghetti
2 c Velvetta cheese
1/2 c dry sherry
DIRECTIONS
In a large pot simmer the hen or chicken breasts, with enough water to cover. Add onion, garlic bay leaves,salt and pepper to pot. Remove from heat and let chicken cool in stock. When coo remove the hen and discard the skin and bones and shred into bite-sized pieces. Strain broth and divide in half. In a saucepan melt the butter and saute the next five ingredients until soft. In a large roasting pan combine the chicken, 1/2 broth, onion mixture, tomato juice, olives, pimentos and chili powder. Taste for seasonings. Bake at 350 degrees, covered for 1.5 hours. In the remaining broth cook spaghetti and drain. Fold in the spaghetti and the cheese and bake 30 minutes longer. Just before serving stir i the 1/2 cup dry sherry.
Apple Yummies
This was a delicious apply-dessert made with crescent rolls, apples, and all of the other good stuff in an apple pit (ie butter sugar, cinnamon.) See the full recipe here. Her sister in law recently started a food blog, which looks like a great resource for great Southern recipes and helpful shopping tips.