Anytime we travel to Europe I agonize over what to pack.  After our last trip abroad I remember thinking next time I'll pack even lighter. We pack light when we travel.  And by light I mean really really light.  On this last trip to Italy we literally packed two large backpacks and one carry-on. And that includes everything it takes to maintain and entertain a toddler.  My difficult packing decisions usually come down to shoes, appropriate layers for the weather in our destination, and staples can I stand to eliminate for a few weeks.  But then it comes back to the shoes again… they just take up so much space!
I searched and searched for the ideal shoe for this last trip, comfortable but also stylish… is that even possible?!  I scoured pinterest for shoe inspiration.  Finally, I walked into an actual shoe store (yes you can still do this these days!) and tried a few on.  I had been recommended Born shoes since they are really comfortable so I tried a few on then found these Born Lovise.  They are perfect for walking long distances (we usually clocked 8-10 miles a day) and they look great with just about any fall outfit – jeans or skirts, dresses or leggings. And they were on sale so I snatched them up!  When we traveling abroad in the late spring a few years back, I had these keen flats for travel and loved them.
As for the other non-negotiables to pack in my one bag that I also shared with a toddler, easy makeup, a light blanket that can also double as a picnic blanket or stroller blanket, non-stretchy jeans,  a good but also tiny camera, and an eye lash wand -we'll get to that later.
I love turkish blankets and I found one at a street fair before we left.  They are light weight yet warm, great for swaddling babies or covering up toddlers during a stroller nap, and they are easy to wash if you use them for picnicking, which you must do while in Italy.
As for jeans, here's why you gotta go with non-stretchy.  I wore my Madewell jeans several days of my 12 day trip with only one wash.  I packed just 2 pairs of pants, one skirt, and two dresses.  Since it was chilly for a good amount of our trip my two pairs of pants had to last for several days.  If they stretch too much then they wouldn't fit right after the first day of traveling with all of the walking, sitting etc. They stretched just enough for me to keep eating croissants and pasta which is the main goal, but they still fit right after days of use!
Here's the details on my tiny sony camera.  It's a Sony Rx100 with F/1.8-4.9 lens and ISO 160-12800. I always go back and forth on wanting to bring my nice camera that I use for food photography but that would entail an extra bag and the possibility of breaking or loosing something I have to use for work.  This tiny camera by Sony is super easy to use but also has many of the capabilities of my bigger Cannon. The nifty little leather case is also a good buy on amazon here.
And for my most random non-negotiable… eyelashes. I'm not a make-up girl. I think I've been wearing pretty much the same style of makeup since like junior high (that's embarrassing!).  In my mind, putting on make up is just one more thing to do before we can go out and enjoy the day.  Plus, with a toddler to also help get ready – take to the bathroom, get dressed and pack snacks for, it's hard enough to get out the door. So, I was recommended by a friend to try out getting eyelash extensions.  I was super nervous since I'm an al-natural kind of gal but I talked the eyelash professional into something that would just look as if I was wearing mascara, nothing drastic, too curled, or too voluptuous.  And, they actually turned out great.  I didn't wear make-up the whole trip except for the Laura Mercier concealer for my 'parenting circles' under my eyes. Getting ready in the mornings literally took me 5 minutes and at night brushing my teeth was the only requirement.
These are my top packing items but of course don't forget underwear, a toothbrush, and deodorant but even those you can buy  wherever you are.  If you're interested in more of my packing list feel free to leave comments with any questions that you have. I love talking about travel in any fashion!
A few past travel posts that might be helpful –
Traveling Abroad with a Toddler a including packing list
Tips, Toys and Games for Flying Long Distances with a Toddler
Also, I'll be talking a bit more about our travel destinations soon but here are a few teaser photos.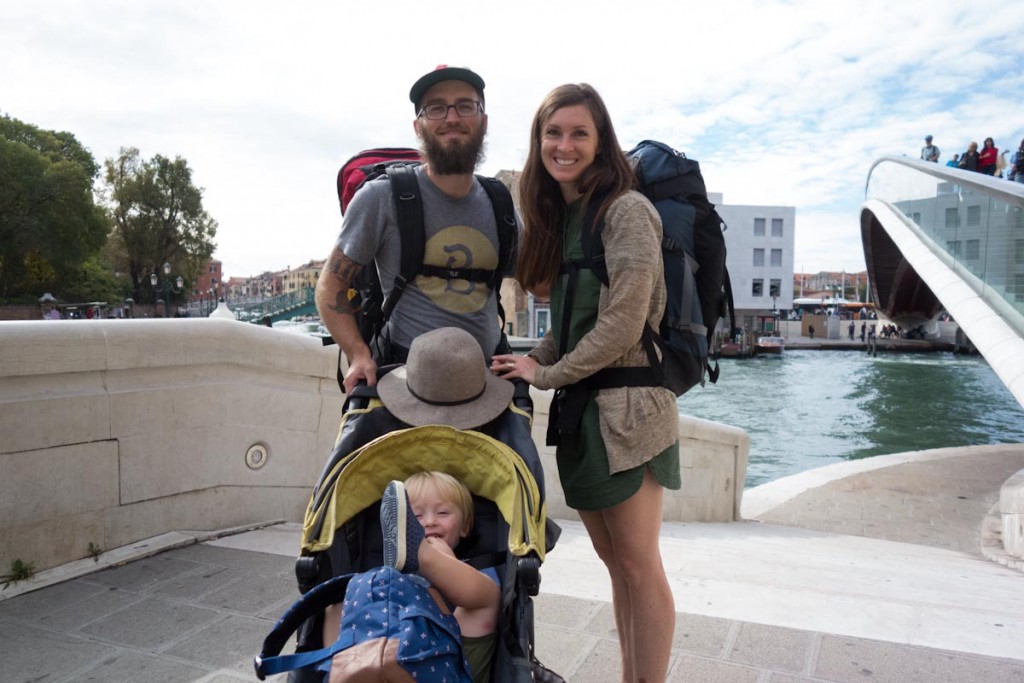 This gives you an idea of how light we packed. That's all folks and we were abroad for about 2 weeks!