Anyone else a fan of green tea lattes? As a part owner of a artisan coffee roasting company, I must confess that even I, from time to time, will have a visit to SB (you know what I'm talking about!). But, when I do shamefully walk in, I most commonly order a Green Tea Latte verses their coffee. Recently, a Japanese student of mine introduced me to Matcha Green Tea Lattes, and now I'm really hooked.  Luckily, these aren't served in the big SB so I'll be making them at home or visiting my local tea shop.
After seeing an article in Bon Appetit about Matcha Lattes, I first asked my Japanese student, Yuki, where to get Matcha powder cheaply in the city.  She kindly responded that you can't get it cheaply anywhere.  Her friend sends her matcha powder in the mail from Japan and even then she only sends a small amount. This stuff is like powdered gold!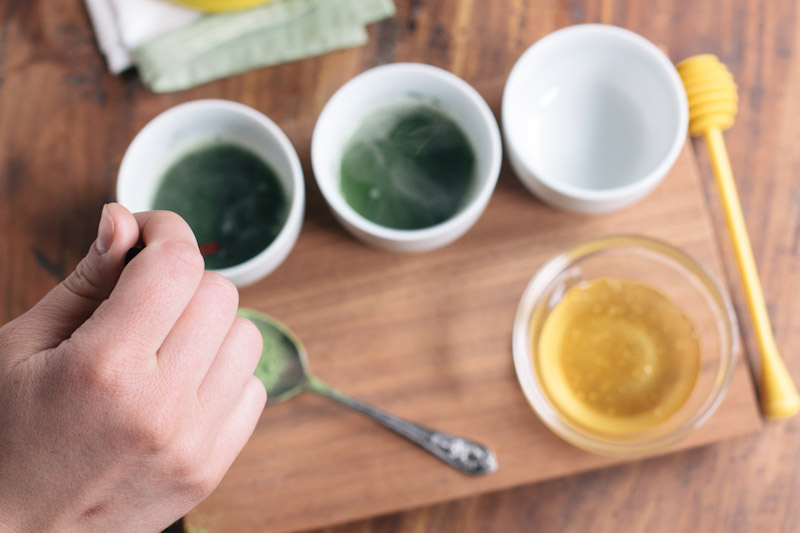 The reason why matcha green tea powder is so expensive is because of its many health benefits.   The health benefits of matcha tea exceed those of green tea because when you drink matcha you ingest the whole leaf, not just the brewed water. One glass of matcha is the equivalent of 10 glasses of green tea in terms of its nutritional value and antioxidant content. Here are just a few of the health benefits: calms and relaxes, fights against viruses and bacteria, rich in fiber, lowers cholesterol, rich in antioxidants, and boosts metabolism.
Yuki, generously brought me a tiny clear bag of this foreign green powder to class one day. I, overly ecstatic, thanked her for the gift of my current drug of choice.  I could hardly wait to concoct something at home with this magical green powder. My mind filled with dreamy green thoughts of match pound cake and match almond lattes…
That day, she also showed me the beautiful customs around sharing Matcha tea (see Instagram photo here).  The whole class drank the tea together and enjoyed learning about the history of matcha and the age old traditions behind tea drinking in Japan.  The whole process was beautiful and exact, from the way to whisk the powder into the water or milk, and how to hold the cup and pass it to the next person.  If you know me well, you know that it was a little taste of heaven for me, experiencing God's creativity through cultural uniqueness (credit shaquena here). I will forever think of Yuki and her Japanese traditions when I sip a cup of Matcha!
Matcha Green Tea Latte Recipe
Here is the easy way to make a Matcha Green Tea Latte at home.
Ingredients
1

teaspoon

matcha powder

1/4

cup

boiling water

3/4

cup

plain almond milk or regular milk,

warm

honey to taste
Instructions
Bring enough water to a boil for the amount of servings you are making. Whisk 1 teaspoon matcha powder per serving with 1/4 cup boiling water. Once powder is dissolved into water, mix in the milk. Sweeten to taste with honey or agave.
Notes
The water to green tea powder ratio may differ depending on brand of matcha.  Check the packaging to confirm the ratio before making.