After attending the wedding of the year in Austin a few weeks ago (with over 500 guests), we had some time to explore more of this fun city. We've been to Austin several times and it always seems like there is more to explore. Like Portland, Austin is filled with independent restaurants, shops, and just some incredibly interesting people! We loved walking down Congress peaking in the stores for hours. And we are never tired of the food in Austin..barbecue, Tex-Mex, plenty of ethnic food choices, and lots of classic local spots. I am hungry just thinking about it. Austin is also on the rise to compete with Portland in their number of food carts. Just drive around the city streets and you'll see plenty of options for street food.

Besides good food and fun stores, some of our favorite people live in Austin so it is a place dear to our hearts and we know we'll be visiting again soon.  Here are some of my recommends for you:

Famous  and Not-So-Famous Austin Restaurants:
Salt Lick Bar-B-Que – world famous barbecue
Amy's Ice Cream – local ice cream experience; you must try the Mexican Vanilla flavor
Hula Hut – amazing fish tacos and a great view of Lake Austin
Bess Bistro – Sandra Bullock's restaurant
Snack Bar – modern diner serving healthy global cuisine; located in Austin Motel
Mozart's Coffee – classic Austin late night spot with a great view of Lake Austin and lots of sweet treats and caffeine options
Kerby Lane – serving Austin's most famous pancakes and diner style breakfast
Polvo's Mexican Restaurant – a very authentic Tex-Mex experience that everyone should have.
Old Pecan Street Cafe
Maria's Taco Express
Shops to visit:
Spartan – clothing for men and women, plus so much more, you simply must go here!
Stag – josh's favorite men's clothing and accessory store
Uncommon Objects – eclectic antique store on Congress
Parts %2B Labor – local artisan shop
Creatures – boutique on Congress St.
Other fun stuff:
Lake Austin – great place for a long run or just a walk by the water
Congress Avenue – boutique shops, local restaurants, and food carts
6th Street – for live music and nightlife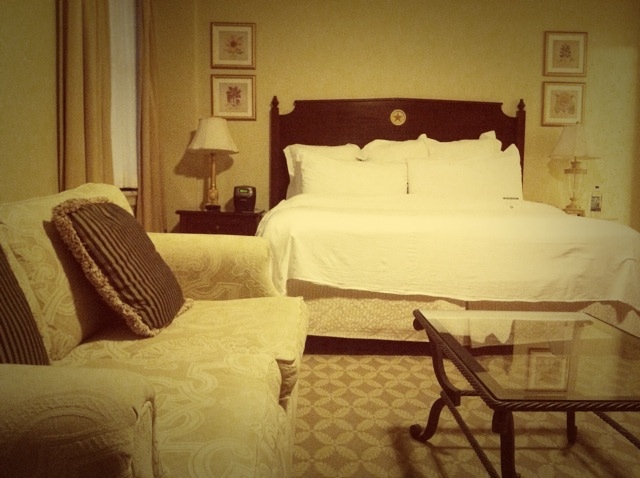 Hotels we love:
Driskell Hotel – historic hotel from 1886, near  6th Street and a few blocks fro the Capitol
Steven F. Austin Hotel – historic hotel near 6th Street and a few blocks from the Capitol
Hotel San Jose – urban bungalo-style hotel on Congress Street
Austin Motel – modern motel on Congress, great location and cheap rates, plus a fun restaurant on site