Do you ever feel like you belong in a different era? Sometimes I do. I have several cookbooks from other eras and the dinner menus seem extravagant, like a fabulous dinner party with several courses, sparkling drinks and always dessert. This Sweet Potato, Apple, Cranberry Sauté is inspired by a recipe from the latest edition of the classic Better Homes and Gardens Cookbook.
After my trip to the Better Homes and Gardens Test Kitchens and headquarters earlier this fall, I was given a copy of their New Red Cookbook. While it still has all of the classic recipes that have been made in home kitchens since the 20's it also has some more modern favorites like dishes with quinoa. When I turn the pages of a cookbook like this one I somehow feel connected to the past and to the millions of other women and men who have turned the pages of this book searching for just the right recipe to serve their family and friends.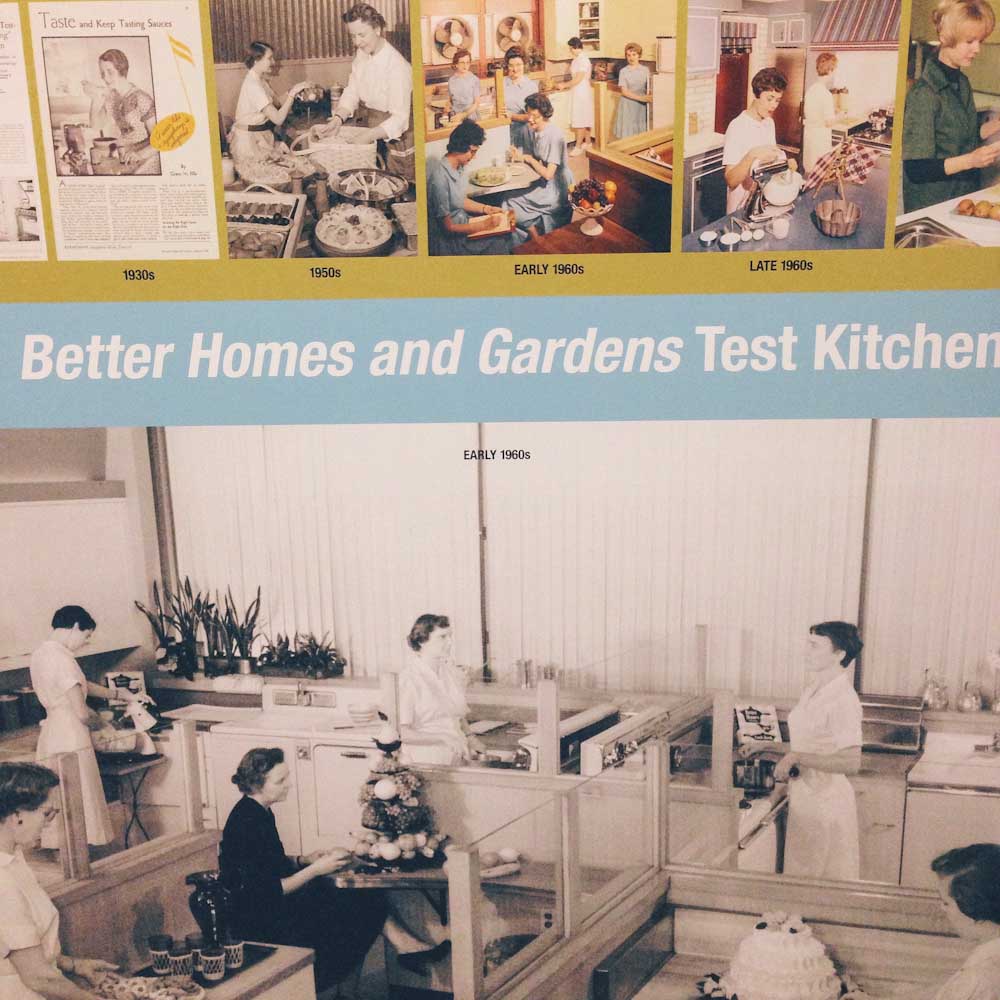 If I would have lived through the 1940s or 50s I would have loved to have been one of the women who helped create cookbooks like these or who hosted parties with extravagant menus. The Better Homes and Gardens test kitchens showed photographs of the women, who daringly worked outside of the home in their era, to test and create recipes for BHG.  Wearing matching smocks and fully owning their perfectly curled up-dos; they seemed so proud to be in the kitchen. And the women who cooked their recipes at home were equally confident as they hosted their special gatherings or family dinners.
Though, that era does seem dreamy, I will say that true hospitality, lies outside of the realm of perfect casseroles and dinner parties.  I'm doing a short study on Biblical Hospitality and it has been rocking my world.  I'll be sharing with you some of my thoughts throughout the holiday season and invite you to join me in the study!
Thoughts on Hospitality
"It's a shame when we box up hospitality in entertaining. We lose sight of the true spiritual significance behind it, and in doing so we rob ourselves and others of the blessings God intends to come through it.
When I look at Jesus, our culture's false definition of hospitality as dinner invitations and etiquette, clean homes and casseroles, pales in light of the bold example of the most radically welcoming person who's ever lived."
-from She Reads Truth, a Biblical Look at Hospitality
Sweet Potato, Apple, and Cranberry Saute with Hazelnuts
This combo of sweet potatoes, cranberries and apples create a naturally sweet, vegan, side dish.
Ingredients
1 1/2

cup

apple cider

1

pound

sweet potatoes,

peeled and cut into 1/4-inch slices (about 3 cups)

1

green apple,

sliced

1/2

cup

fresh cranberries

2

tablespoons

pure maple syrup

1/4

teaspoon

salt

2

tablespoons

chopped hazelnuts,

toasted
Instructions
Preheat oven to 400 degrees. Toast hazelnuts until fragrance (5-8 minutes) then roughly chop.

Meanwhile, in a large skillet bring apple cider to a boil then turn down to a simmer.

Add sweet potato slices to the cider, spreading evenly. Cook, covered, over low heat about 12 minutes or until potatoes are nearly tender. Stir in apple, cranberries, and salt. Cook, covered, over low heat for 3 to 4 minutes more or just until apple is tender.

Uncover and add maple syrup; boil gently for 3 to 4 minutes more or until liquid is syrupy. Spoon into a serving bowl. Sprinkle with nuts.