For our annual Thanksgiving party this year we had a 1920's murder mystery party. My sister gave me the excellent idea. She found a website where you can order murder mystery games online. Who doesn't like dressing up in 1920's fashion with finger waves and fringe dresses, and what guy doesn't like being a mobster for the evening. I highly recommend the game to spice up your holiday dinner party, and if you're not into the 1920's try out another one of their many themed parties. Here is a shot of some of the flappers that showed up for the Thanksgiving murder mystery:

Some Recipies from the evening: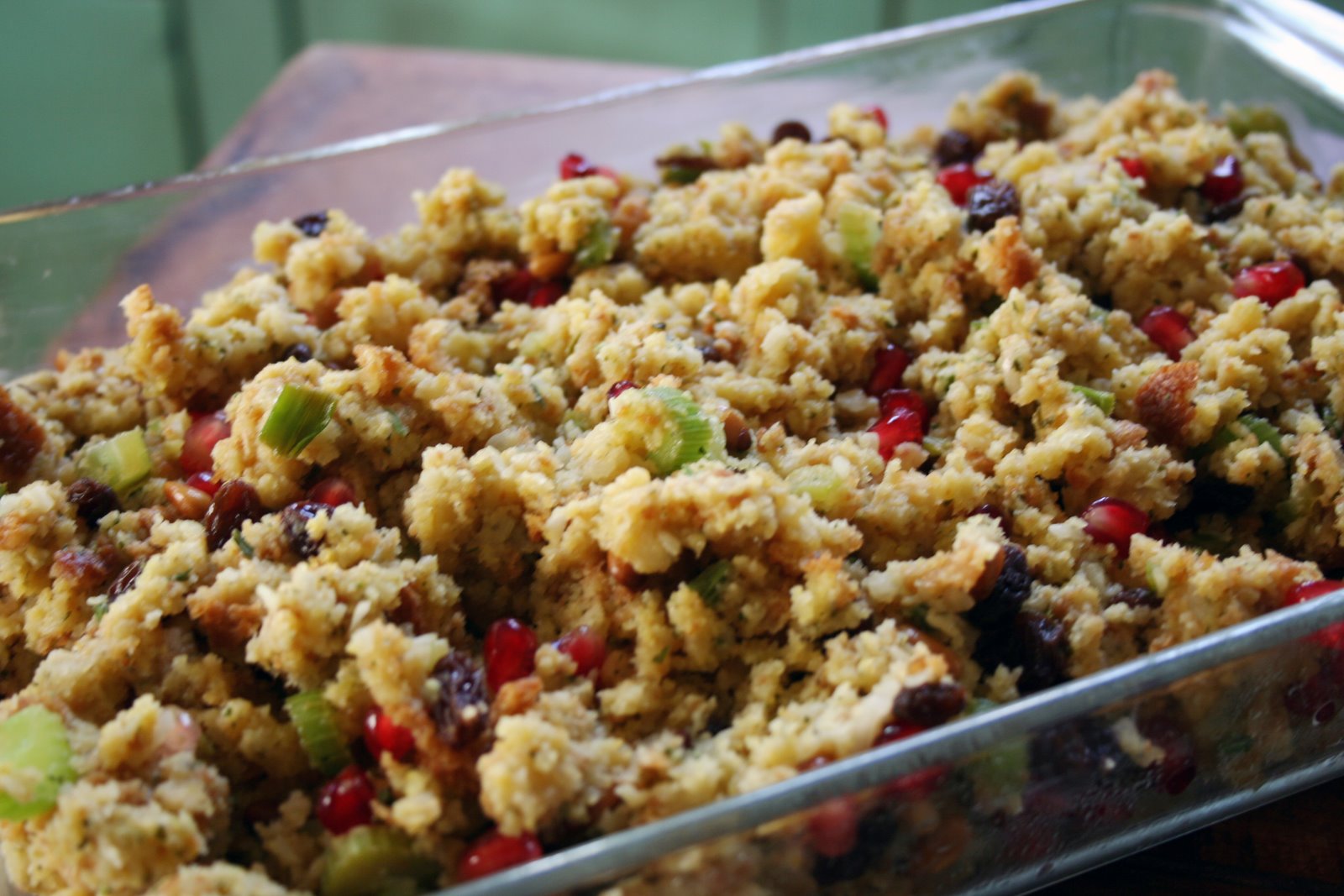 Pomegranate Cornbread Stuffing
INGREDIENTS
1 cup arils from 1 large Pomegranate
2 tablespoons olive oil
1 cup raisins
1 cup chopped celery
1/2 cup sliced green onion
1 12-oz. box (2 bags) cornbread stuffing mix, or seasoned bread stuffing mix
DIRECTIONS
1. Make cornbread stuffing according to package directions
2. Score 1 fresh pomegranate and place in a bowl of water. Break open the pomegranate underwater to free the arils (seed sacs). The arils will sink to the bottom of the bowl and the membrane will float to the top. Sieve and put the arils in a separate bowl. Reserve 1 cup of arils from fruit and set aside. (Refrigerate or freeze remaining arils for another use.)
3. Preheat oven to 350F.
4. Place oil in a large skillet or Dutch oven and heat until hot. Sauté raisins, celery and onion for 5 minutes. Remove from heat.
5. Place the stuffing mix in a large bowl; add raisin mixture, the arils, and parsley. Add additional chicken broth and butter if a moister stuffing is desired.
6. Use part of the mixture to stuff a 12-20 pound turkey; bake remaining (or all) stuffing in a shallow buttered baking dish for 11-20 minutes or until hot.
Cranberry Cocktails
INGREDIENTS
cran-rasberry juice
champagne of choice
cranberries
lime
orange
cherry
2 TB grenadine
bamboo skewers
DIRECTIONS
Cut up lime and orange slices into small pieces. Mix cherries, lime, orange, grenadine and 1.5 cups of water. Pour this into ice cube trays. Let freeze for 6 %2B hours. Mix Champagne and Cran-Rasberry Drink in equal parts into a punch bowl. Add ice cubes right before serving. Stick cranberries through bamboo skewers for drink stirrers.